Zom 100: Bucket List of the Dead is Awesome!
Key takeaways from Zom 100: Bucket List of the Dead – First Impressions:

Unexpected start: The anime surprises viewers by beginning with an exaggerated portrayal of Japanese work culture, setting it apart from traditional zombie stuff.
Brilliant use of animation: The fading colors symbolize the MC's descent into a living hell of overwork, while the colors popping back represent his newfound freedom from the zombie apocalypse.
Strong first episode: Zom 100: Bucket List of the Dead impresses with one of the best opening episodes, leaving viewers eager to see how the story unfolds. The article rates it 9/10.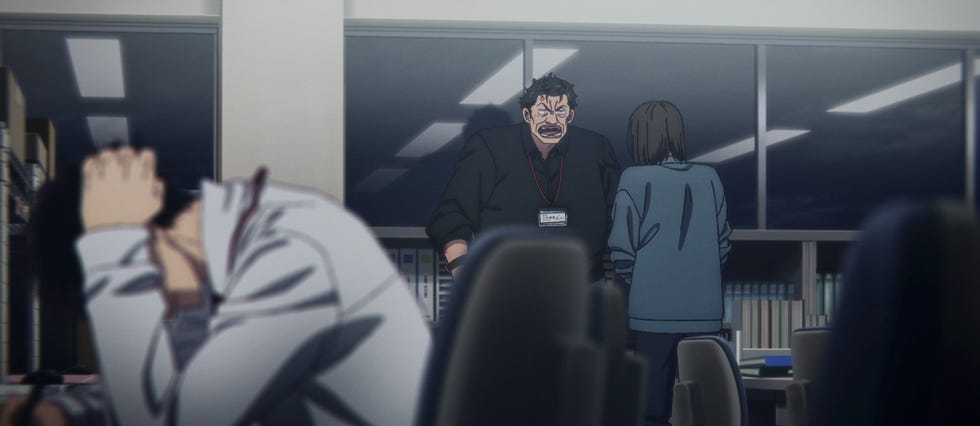 I had a lot of thoughts about this anime in my mind. I thought it'd be another High School of the Dead situation and the anime would turn out to be very mid. Can't talk about the whole show right now but Zom 100: Bucket List of the Dead started with a really strong first episode.
After all, who'd expect a zombie anime to start with an exaggerated version of the Japanese work culture? Yes, I acknowledge that some things shown are true but certain things are exaggerated. That is though, completely beside the point.
So welcome back to another first impressions article. Today we are talking about Zom 100: Bucket List of the Dead. So let's get started.
What do I think about Zom 100: Bucket List of the Dead?
So right off the bat, we are off to a pretty unexpected start, A severely overworked dude, our MC is complaining about not wanting to go to work. My guy came back home for the first time in quite a few days. So we go into a flashback, he starts working at a company he wanted, has a nice first day, and a welcoming party complete with a pretty senior and all. But then as he is about to leave after the party, everyone gets up, puts their ID cards back on, and is like "Let's get back to the office now".
Days turn into months and you will notice that the color from the animation slowly starts to fade away as our MC's life becomes a living hell. Even the senior he liked turns out to be the boss's mistress. One day his alarm rings, and he is dragging himself to his landlord's house to pay rent, it happens. His landlord has turned into a zombie, heck, most of the city has turned into zombies. He runs for his life and realizes that he no longer has to go to work and the colors pop back. It is a genius way of using the art style to tell the story.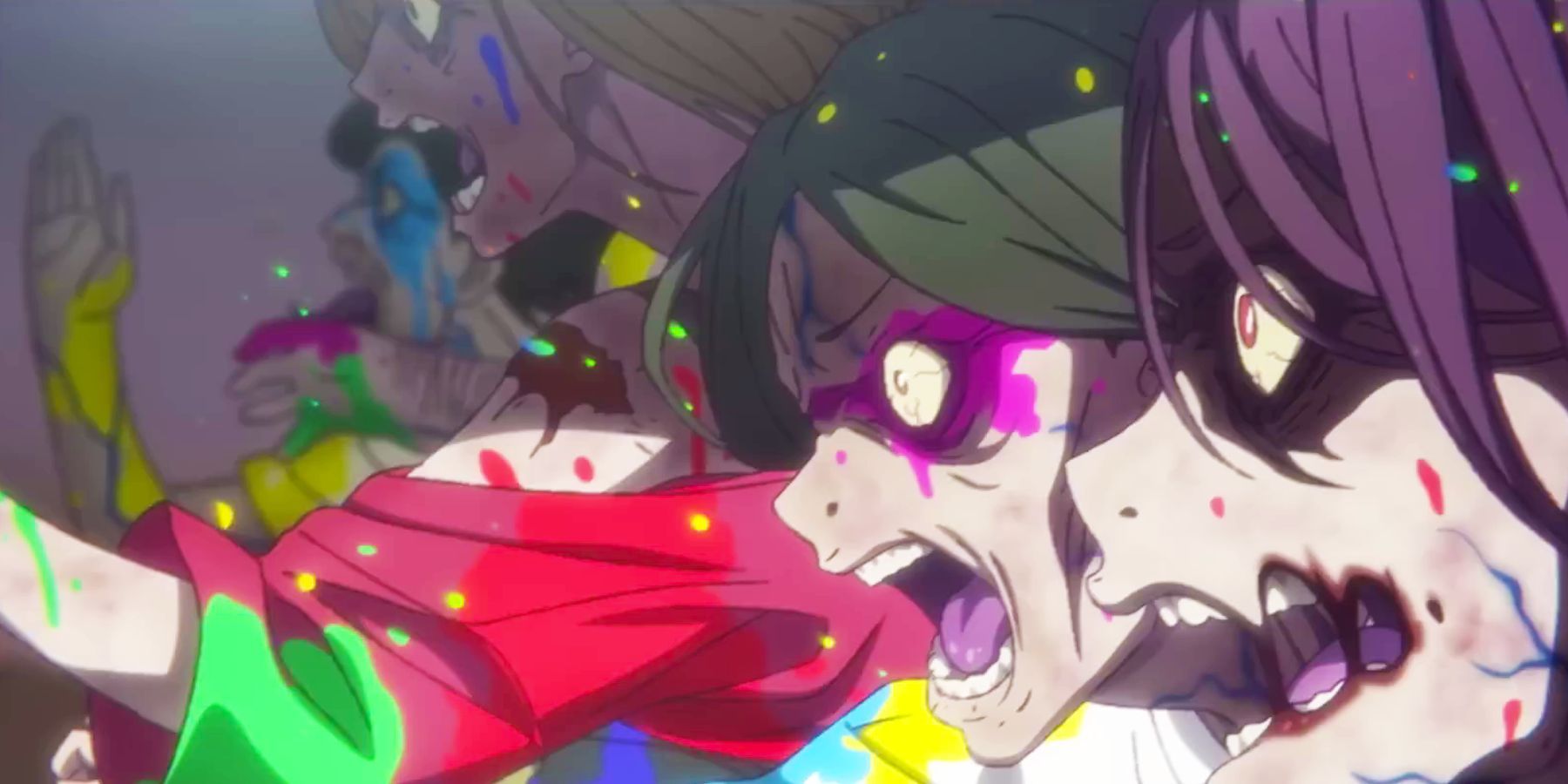 An amazing first episode, Bug Films used the animations incredibly well to drive in the mood of the story. Yes, the city is in complete chaos but you cannot help but feel happy for Akira the moment the colors pop back in and he realizes that he is free again. Curious to see how the story moves on from this point.
Conclusion
That is all for now. Let me know what you guys think in the comments. Zom100: Bucket List of the Dead has one of the best first episodes I have seen in a while. Hopefully, the series manages to follow this up well. The episode gets an easy 9/10 from me. With that said, I will take my leave here. See ya!
Also, check out my first impressions of Bungou Stray Dogs Season 5 here!