Blue Lock Season 2 & Spin-off Movie Announced!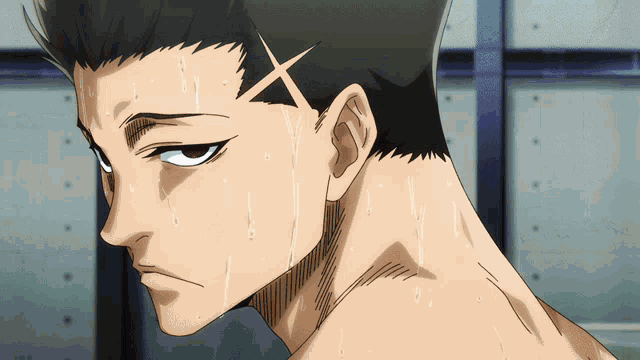 Key takeaways from Blue Lock Season 2 and movie announcement:
Blue Lock Season 2 and a spin-off movie have been announced, with limited information available on both projects.
The new cast members for Season 2 have been revealed as Yuuichi Nakamura, Makoto Furukawa, Kengo Kawanishi, Takuya Eguchi, Hiro Shimono, and Shinichirou Kamio.
The spin-off movie will adapt the "Episode Nagi" manga.
---
Of course, this was a really busy week as is with all the AnimeJapan 2023 announcements; and this bomb had to be dropped right in this week too. So I don't think anyone is even surprised to see this announcement to be honest. Everyone knows how popular this series is. But, to be honest, I am honestly really hyped for Blue Lock Season 2 myself.
So welcome back to yet another news article. Please bear with me, I have other stuff to do but the news keeps on piling up. There are still quite a lot of announcements to go over. Anyhow, this once we are talking about Blue Lock Season 2 and the spin-off movie that was announced recently. We don't have a whole lot of info but there is still some interesting stuff. So let's get started.

What do we know about Blue Lock Season 2 and Spin-off Movie?
The last episode of Blue Lock just aired and it announced that the team is working on a season 2 and a spin-off movie. We didn't get much info on either of them but, the official website did announce the new cast members: Yuuichi Nakamura, Makoto Furukawa, Kengo Kawanishi, Takuya Eguchi, Hiro Shimono and, Shinichirou Kamio. They will all be joining the cast in the 2nd season.
As for the spin-off movie, it will adapt the spin-off manga "Episode Nagi". As you may guess, it follows Nagi and his journey before and inside the Blue Lock. So more fan service for Nagi fans. Again, we do not have any kind of release info or anything like that on either of these projects. We did get an announcement PV but again, it is nothing much. Still, you can check it out here.
What do I think?
Well, I am a huge Blue Lock fan at this point so the mere prospect of a Blue Lock Season 2 makes me really happy. I am glad that we got this confirmation as soon as season 1 ended; prevents me from overthinking. The spin-off movie is also a nice bonus added on top of season 2. I wish we got more info on both projects but, it is just the announcement so it's likely that they're super early in the making right now.
Now, I think we will see both of these projects sometime next year. Very unlikely that either of these will come out this year. I could see running the movie in the first half of the year and the 2nd season for the 2nd half of the year in 2024. Again though, that is my baseless personal speculation. Well, whenever it comes out, I am really happy that we have confirmation that they're working on a sequel, and I a very excited about it.
Conclusion
That is all for now. Let me know what you guys think in the comments. I am really excited about having more Blue Lock soon. This series has really grown to be one of my favorites and I look forward to seeing more. With that said, I will take my leave here. See ya!