Overtake – New Original Anime Announced!
Man, it has been a long time since we last saw an anime based on professional racing. Yes, we do have Yowamushi Pedal but that's bike racing, car racing has been missing from anime for a while now. Fortunately, it looks like this new anime may fill that void. Animation Studio TROYCA recently announced a new original anime, Overtake.
So welcome to another news article. Today we are talking about Overtake, a new original anime project on professional car racing. There isn't a whole lot we know about it yet. But, as usual, I'll cover the news first then move on to my thoughts on it. So let's get started.
Oh and by the way, I had to use one image from Re:Creators cause we don't have that many images from Overtake yet.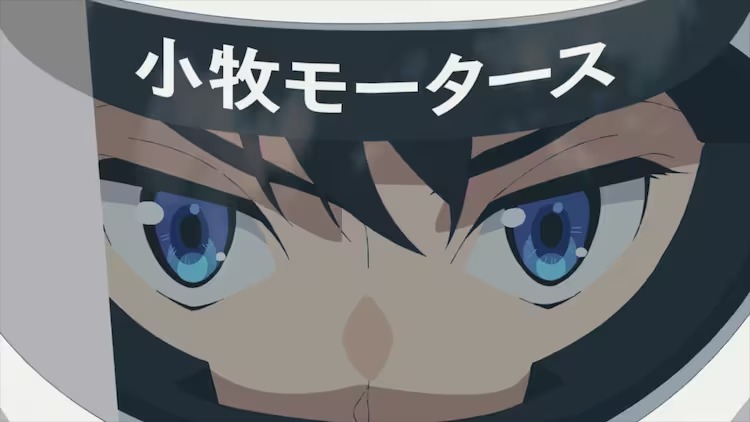 What do we know about Overtake?
As I said, this is an original anime project by the animation studio TROYCA. TROYCA are the ones behind Aldnoah.Zero, Re:Creators, Lord El-Melloi series, IDOLiSH7 series, etc. They partnered up with Kadokawa for Overtake. They revealed the main cast & staff, a teaser visual, and a teaser PV. Anan Furuya and Katsuyuki Konishi will be starring as the main cast while the anime will be directed by Ei Aoki.
Ei Aoki has worked on a lot of stuff, Kara no Kyoukai, Fate/Zero, Angel Beats, and even Bakemonogatari. Those were not director positions but, he is an experienced person is all I am trying to say. You can check out the teaser PV here.
As for the plot, it looks like it is about a photographer in the middle of a slump who meets up with a racer and decides to help the said racer in achieving his dreams. Feels like it may lead up to a shonen-ai but, if that's the case, so be it. I just want another car racing anime so I will probably still watch it.
My Thoughts
Sooo, TROYCA has a bit of a weird record. The moment Overtake was announced, the comparisons to ID: Invaded began immediately. ID: Invaded wasn't bad per se, but it was way too ambitious for its own good. The show had potential but, the writing kinda killed it after the early episodes. I hope TROYCA doesn't do that with this anime.
I hope that this anime doesn't simply end up as shonen-ai bait. I hope it has more to it than that. If you want to see shonen/shoujo-ai done right, watch things like LycoReco, Sasaki to Miyano, and heck even Honkai Impact 3rd. All those have more than just the "bait" to their stories. I really hope Overtake is something like that we do actually see racing and plot aside from the usual Shonen-ai stuff.
Conclusion
That is all for now. Being a sucker for racing anime, I can't help but be slightly excited about Overtake despite my slight concerns. When I am concerned about an anime, I always hope that I am proven wrong and the anime just slaps hard. Let me know what you guys think in the comments below. I will take my leave here. See ya!!