Shield Hero Season 2 Review – Is it That Bad??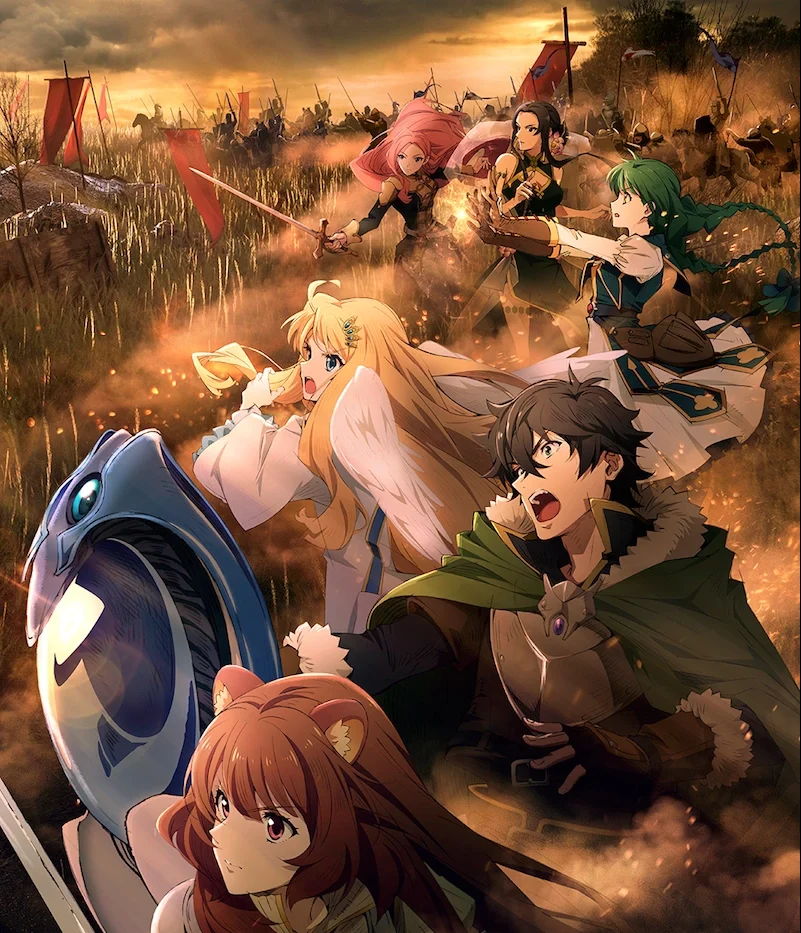 Before anyone even says anything, yes I do admit I am slightly biased here. And I do apologize for that but, there is a good reason why I am biased toward Shield Hero. It is because I know that the upcoming arc that will be covered in the 3rd season will be everything people like. So this is just a minor step down before we get to the Fallen Heroes arc.
So welcome to another one of my reviews and this once we are talking about The Rising of the Shield Hero Season 2. People have been pretty mad about this season. While I agree with a few of the critiques, I feel like this season also gets a lot of needless slanders. Well, here's my perspective on the whole situation.

Plot
The first half of season 2 adapts the Spirit Tortoise arc. This arc has nothing we like about Shield Hero, it is a pretty standard defeat X monster arc. The ending though is good and it brings us into the much better New World arc. The Spirit Tortoise arc isn't bad but, it gets kinda boring. So I kind of respect the decision of the animators to cut it and get us through the important points.
The New World arc acts as our introduction to the world that Glass and the others came from. The arc is fairly good and it has some good world-building and character development. For now, it is only meant to introduce us to how different worlds in Shield Hero work. All of this information will be important for later arcs. The second half of the season is definitely better though despite the fact that it never reaches the highs of season 1.

Characters
I was saying that I liked the idea of rushing through the boring parts to get to the fun but that came at a price. But the skips in Shield Hero season 2 botched a few characters though. Ost, Eclair, and the Old Lady are much better characters but their screen times are limited because they aren't important to the plot right now. That said though, Raphtalia got some really good character development in this season. Even more than Naofumi, I'd say.
Oh, and of course, Kizuna is such a great character. They alone are enough to save the 2nd half in my opinion but, the 2nd half is just better overall. Remember Kizuna though, they will be an important character in the upcoming events. I really wish that Eclair got more screen time because she is such a cool character. Hopefully, she will get more in the next arc.
Animations and Soundtracks
Now, I can't defend Shield Hero in this regard. They messed up the look and feel of the tortoise really badly. They could've made a much better model for the tortoise but now, it has become a meme. The animations definitely are a little downgraded from season 1. The opening and ending themes are really good though. I am glad that WIZKID was back for the awesome opening theme song.

Conclusion
Well here are my final scores for Shield Hero season 2:
Plot – 7/10
Characters – 7/10
Animations – 6/19
Soundtrack – 8/10
Enjoyment – 7/10
Next Season Please – 10/10
Overall – 7/10
well, that is what I honestly think of Shield Hero Season 2. The season was pretty ok overall, definitely not as bad as a few people claim it to be. It could have been better but whatever, as long as they get the next season right I am all ok with it. Let me know what you guys think in the comments. And yeah, I will take my leave here. See ya!!