86, Anime Recommendation of the Week!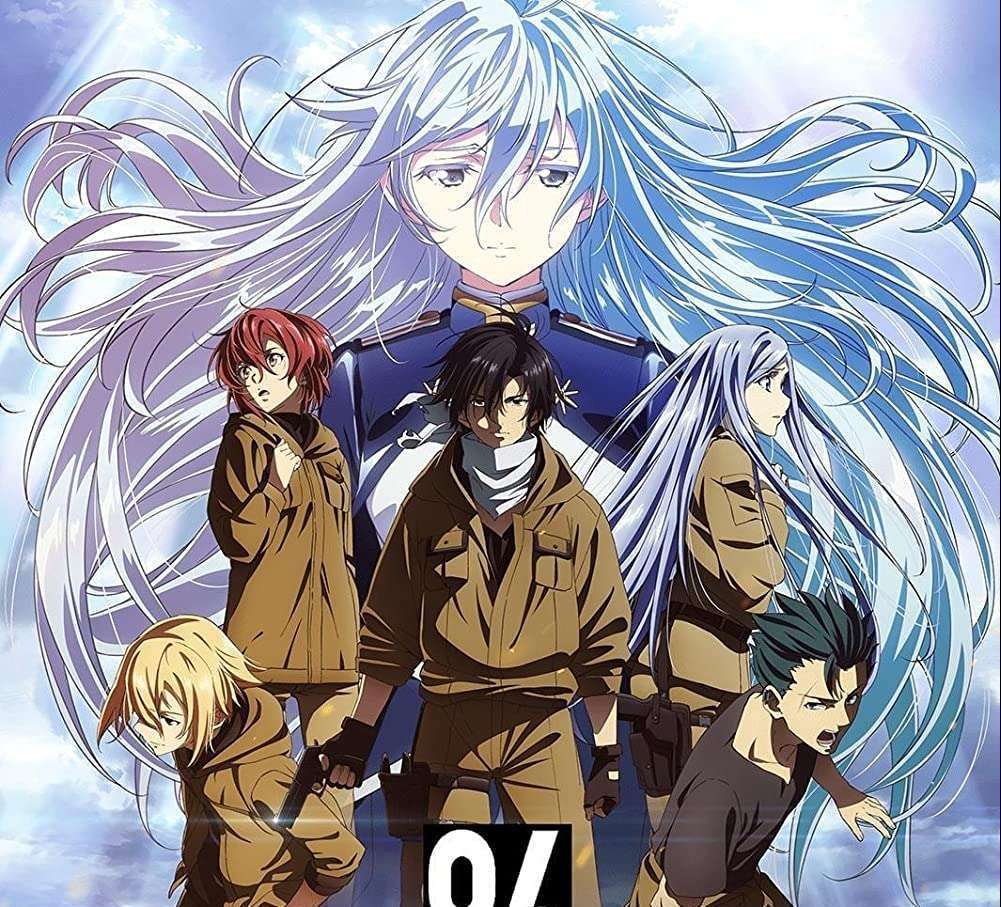 I know, I have talked about this anime a lot of times. But, there is something about this anime that keep me coming back to it. I recently rewatched the series as a whole and man, I have to say, there is something about this anime that just hits differently. There are very few anime like 86 that keep you glued to the screen despite being so depression-inducing.
So welcome back to another edition of our anime recommendation series! Today we are talking about 86 or Eighty-Six, however, you want to terms it. This anime has garnered a lot of praise over time and it is well deserved. There is a lot to say, so let's get started.

Introduction
86 is based on the military sci-fi LN of the same name by Asato Asato and Shirabii. The LN started serialization in February 2017 in Dengeki Bunko magazine and is still ongoing; it currently has 11 volumes. The anime adaptation is made by A1 Pictures and has a total of 23 episodes as of the time of writing. The highlight of the anime is of course its music directors, Hiroyuki Sawano and Kohta Yamamoto, 2 of the best in the industry.
Plot
86 is about racism. The Republic of San Magnolia has been in a war against the Empire of Giad's automated mechas for 9 years. They initially suffered a lot of losses but decided to build a wall and kick all the people of the 86th District out of the country, keeping in only the "superior" Alba race. They tell everyone that their frontline forces are "automated" and no humans are harmed in the fight while in actuality, it is the people of 86th block that pilot the mechas and they die every day.
The plot covers everything from the backstory before the war, to how things led up to the present and of course, what is to come as well. It is a really well-written plot with lots of twists and awesome world-building. I do have one minor complaint but, it is not worth mentioning right now. Overall though, 86 has a really good plot.
Characters
Once again, 86 really excels in character writing and development. Take Shin, for example, he is someone who is constantly hated by others because of what he does and has no sense of self-worth because of his life experiences. Lena is a perfect counterpart to him, she teaches him the value of his life while picking up some bravery and recklessness from Shin. Yeah man, the character writing is definitely pretty deep.

Animations and Soundtracks
Holy shit A1 pictures definitely blew through their budget for this anime. Everything from the art style, the direction, and the animations are amazing. I don't have a single complaint with the animations. As for the soundtracks, you have 2 of the best people in the industry working on the soundtracks, how can they be bad?
Why should you watch 86?
Here are some quick pointers on why you should check out this anime:
Awesome plot
Great world-building
Great character development
Awesome animations and soundtracks

Conclusion
Well, that is all for now. Let me know what you guys think in the comments. 86 has quickly become one of my favorite anime of all time. With that said, I will take my leave here. See ya!!