Manga Recommendation of the Week – Yofukashi no Uta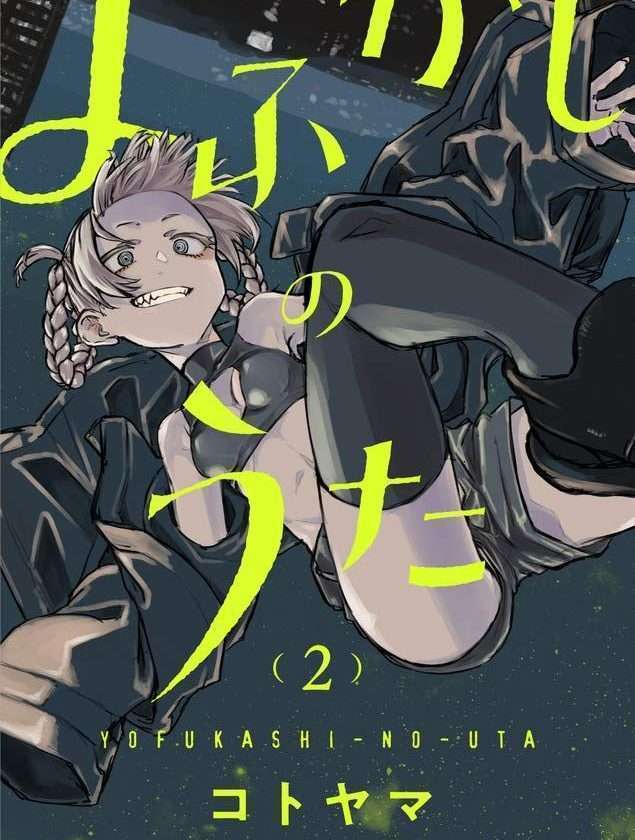 Yup, let's talk about it this week. This manga has an anime adaptation coming up soon and I had heard a lot of buzz around it already. So I checked it out and I have to say, Yofukashi no Uta is really good. This is also a great time to read up on the manga since the anime is coming out in just a few weeks. Trust me, it is awesome.
Welcome back to another edition of our manga recommendation series. This week we are talking about Yofukashi no Uta or Call of the Night. If you can't already tell by the name, yes this is a vampire manga. Definitely one of the better ones at that for sure. So let's get started.

Introduction
Yofukashi no Uta is an ongoing manga written and illustrated by Kotoyama. The manga started publishing on 28th April 2019 in the Shounen Sunday magazine. Right now, if I remember correctly, 10 volumes of the manga are out. And as I mentioned earlier, an anime adaptation of this manga is coming out soon(8th July). It is being made by Liden Films.
Yoofukashi no Uta is definitely one of the better vampire animes out there. It has quite a few things going for it; especially that art style. It is pretty well-paced and interesting. Definitely worth your time if you are into vampire stuff.

Plot
Yofukashi no Uta follows Kou Yomori. He is a typical middle school student bur, but he is dissatisfied with his "fake" life. So one day, he stops pretending and leaves. He soon develops insomnia as he has nothing to do and starts taking strolls late in the night. On one of these strolls, he meets Nazuna. She helps him with his insomnia but, little did Kou know that Nazuna is a vampire.
That is just a brief introduction to the plot, it gets a lot more detailed as the story goes on. Yofukashi no Uta has a lot of interesting stuff in the plot. The world-building and plot pacing are really good. I love the whole late-night cityscape kind of vibe/setting the author went for here. Really gives a lot of feel to the story.

Characters
Of course, Kou and Nazuna get the most attention in terms of the characters. Kou is definitely one of the better-written MCs out there. I mean, we've all felt similar to him at some point in our lives. I can kind of understand why he quit school and stuff. He keeps getting better after meeting Nazuna; I really like how he is written. Nazuna is also one of the better representations of the "Zero-Two trope".
Art
This is where Yofukashi no Uta really shines. I absolutely love the art style of this manga. The whole vibe the author sets with it is awesome. The night city always looks so so good in the background of all the scenes. There is a great utilization of different light sources in the art. And the character designs are pretty good too.

Why should you read Yofukashi no Uta?
Quick pointers on why you should check out this manga:
Good plot
Great pacing
Good characters
Awesome art
Conclusion
That is all for now. Let me know what you think in the comments below. Yofukashi no Uta is really good and you should definitely check it out. With that said though, I will take my leave here. See ya!!