Oniichan wa Oshimai Anime Announced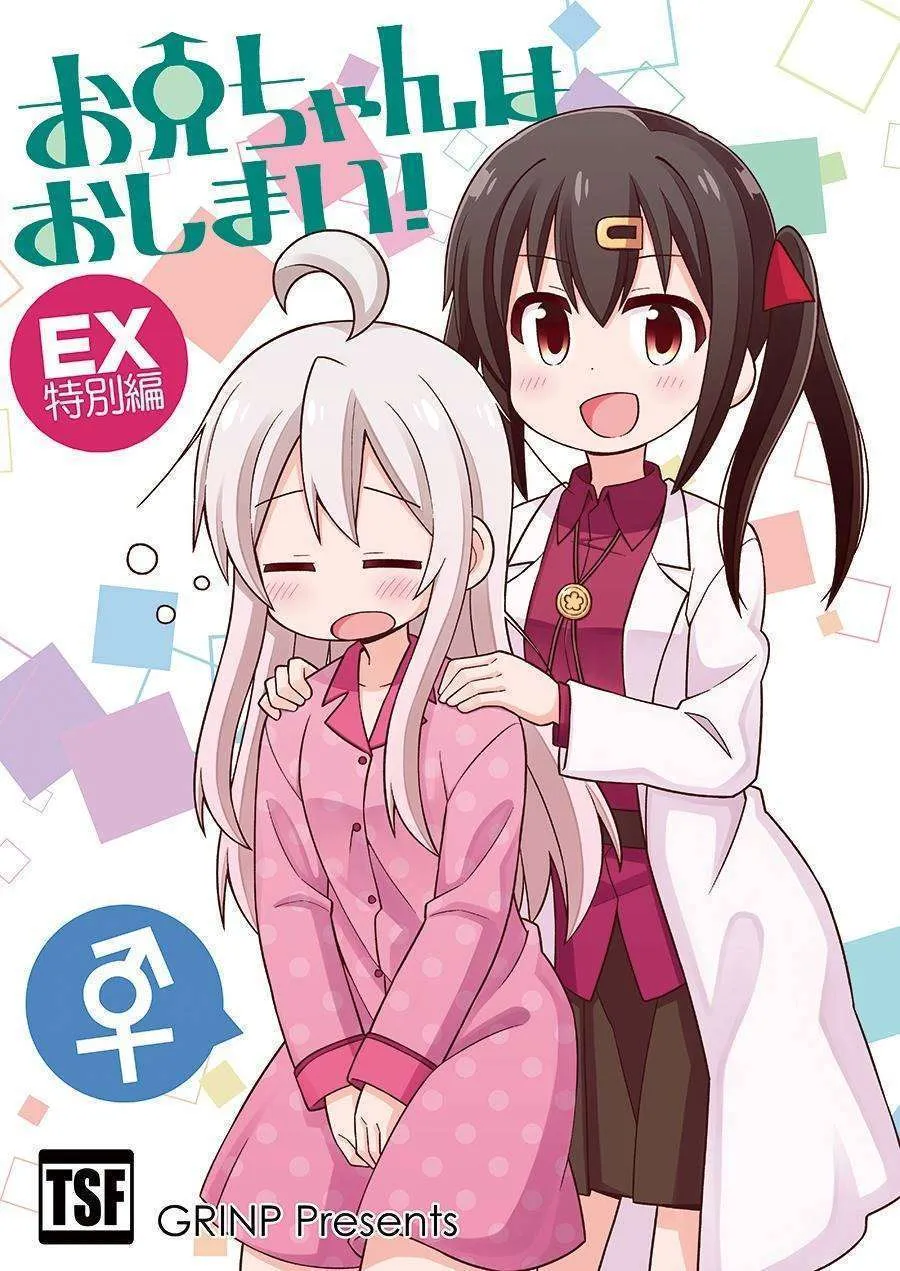 I know this sounds like some cheap step-sister romance by the name but, trust me it is not like that. There is a reason why I took a while to jump on this news after hearing the hype around this anime. I was doing some research on the series myself so I dont sound clueless in this article. And I have to say, I really do like Oniichan wa Oshimai so far.
I don't think a lot of you know about this series so I will start with a brief introduction of Oniichan wa Oshimai. And then I'll follow it up with the news part. You can directly skip to the news if you want but well, let's get started right away.

Introduction
Oniichan wa Oshima is a slice of life comedy manga written and illustrated by Nekotoufu. It is the story of Mahiro Oyama an Eroge-loving otaku. He is turned into a loli because of some weird experiment by his sister. He is determined to go back to his old life but his sister wants to keep him the way he is and study his condition.
Oniichan wa Oshimai is very funny, the plot is pretty decent. And I personally haven't seen an anime like this before so I am pretty interested. I haven't caught up to the manga fully but, so far I like what I've read. I really like the art style of the manga too, it is very fitting for the story.

What do we know about Oniichan wa Oshimai anime?
So we had an announcement confirming that Oniichan wa Oshimai anime is in production last week. Ichijinsha opened an official website for the anime and they announced a bunch of details. Interestingly enough, the series shares the studio and the director of Mushoku Tensei i.e. Studio Bind and Shingo Fujii. So it will be interesting to see how that turns out.
Aside from that, the official website revealed other staff and cast members. They also revealed a teaser trailer for Oniichan wa Oshimai, which you can check out right here. The teaser looks really good with all the manga panels slowly coming to life as anime. I like it.
Expectations
Oniichan wa Oshimai is a really entertaining manga and I hope that the anime emulated this feeling well. Fortunately, the anime is getting a very good studio and director so my expectations are pretty high. I'd be ok even if they slacked out a little on the animations since it is mainly a comedy series. This should be a fun anime regardless though and I am pretty excited about it. My expectations were pretty average but now that I know studio Bind is making it, I do have some high expectations from Oniichan wa Oshimai.
Conclusion
Welp, that is all for now. Let me know what you think in the comments. Oniichan wa Oshimai is a very interesting series and man, I really cant wait to see it in animation. I'm really enjoying the manga and I recommend it if you're looking for a comedy series. With that said, I will take my leave here. See ya!!