Spice and Wolf Remake, More Details Announced!
Key takeaways from Spice and Wolf Remake news:

Spice and Wolf is receiving a long-awaited remake, with the original voice actors reprising their roles, bringing a sense of familiarity to the new adaptation.
Studio Passione will handle the remake, sparking curiosity among fans due to their mixed track record with previous anime projects.
The upcoming Spice and Wolf Remake is set to be released in 2024, aiming to attract both existing fans and potentially introduce new audiences to the beloved romance anime.
Spice and Wolf is one of the most underrated romance anime of all time in my opinion. It gave us the OG wolf girl waifu, Holo. And yet the series is not nearly talked about as much as I'd hope. Finally, though, we are getting more Spice and Wolf content in the form of the Spice and Wolf Remake.
I personally would've liked a Season 3 more than a remake but I guess a remake can bring new audiences to the show. And then the animators can decide if the series is worth continuing or not.
So welcome back to another news article! Today we are talking about the upcoming Spice and Wolf Remake. We got a bunch of new updates on it, so let's get started.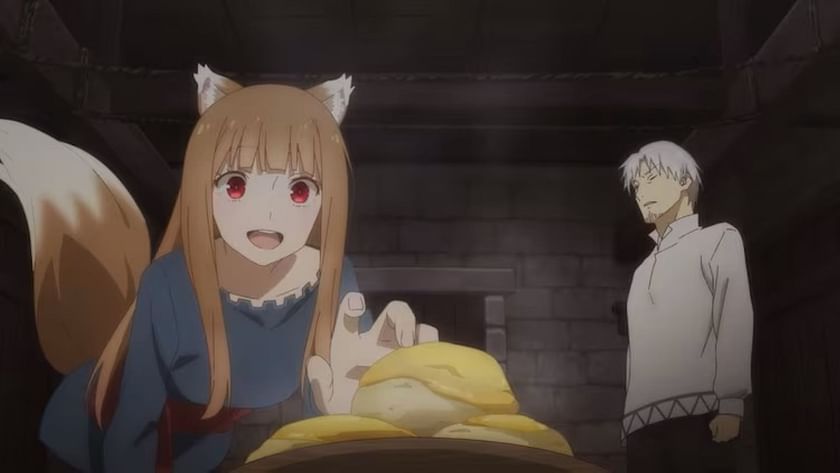 What do we know about Spice and Wolf Remake?
An official website for the remake was opened yesterday (29th June) and it revealed the main cast, main staff, and the first PV for the anime. Jun Fukuyama and Ami Koshizumi are making a return from the original series to voice Lawrence and Holo once again. Takeo Takahashi is also returning to direct the series just like the original. But the remake will be made by Studio Passione instead. That is an interesting studio choice, more on that later though.
The anime is scheduled to come out sometime in 2024. We don't know when for sure, but I'd assume it will be the first half of the year. You can check out the new PV here. Honestly, it looks pretty good. Holo is beautiful as always.
That is all the news for now. So let's move on to
What do I think?
Before getting on to anything else, I'd like to say that I love the fact that they're bringing back the original voice actors for the main duo. Their portrayal of Lawrence and Holo is stuck in the heads of us, the fans of the original series. So bringing them back will add another layer of familiarity to this remake, which will keep old fans happy. The director of the original series is also returning, which is pretty rad as well.
The only concern I have is the studio. Passione has quite an interesting track record. On the one hand, it has some really good stuff like Renai Flops and Mieruko-chan, and then on the other, it has stuff like Harem in Labyrinth of Another World and the god-forsaken Higurashi reboots. The PV looks good so it should be interesting to see how well Passione does with this anime.
Conclusion
That is all for now. Let me know what you guys think in the comments. I am a big fan of the series so I am really excited about Spice and Wolf Reboot. I would love to see this series get a resurgence in popularity because it deserves it. With that said, I will take my leave here. See ya!
And speaking of, Oshi no Ko is also getting a 2nd season! Check out the details here!