Dr. Stone Season 3 is FUN
Key takeaways from Dr. Stone Season 3 review:

Dr. Stone Season 3 introduces the main antagonist, The Why-man, in an amazing and suspenseful manner, leaving viewers eager to learn more about this mysterious character.
The Treasure Island arc brings a fresh and exciting storyline, introducing new characters and delivering excellent pacing, twists, and revelations that keep the viewers engaged and invested.
The animations and soundtracks in Dr. Stone Season 3 maintain the high standard set by previous seasons, with visually stunning scenes and catchy music that enhance the overall enjoyment of the series.
Dr. Stone has quite a bit of downtime in the story. You know, in one episode the plot progresses considerably but in another nothing of note would happen. Yes, the series is entertaining despite all this but it is fun to see it firing on all cylinders. Dr. Stone Season 3 delivered exactly that.
Season 3 resolved a lot of those complaints and the 2nd half of this season was nothing short of amazing. I love the Treasure Island arc.
So welcome back to another one of my reviews. Today I will be talking about Dr. Stone Season 3 or Dr. Stone New World. So let's get started.
Plot
In this season, we got our first look at the main antagonist of the series, The Why-man. That moment was amazing. Everything leading up to the reveal of Why-man was really good. You knew something big was coming, and then it happened. We don't learn much more about Why-man right now but, we will learn more once the 2nd part of the Treasure Island arc starts.
Speaking of which, the Treasure Island arc is amazing. It introduces us to a whole cast of new characters and it starts building up hype pretty much as soon as it starts. The pacing, the twists, and the new revelations are all pretty amazing. There is a bit of a retcon in this season too regarding the history of the Ishigami village. That opens up a few questions but doesn't really mess up the timeline that much. So I don't mind it as much.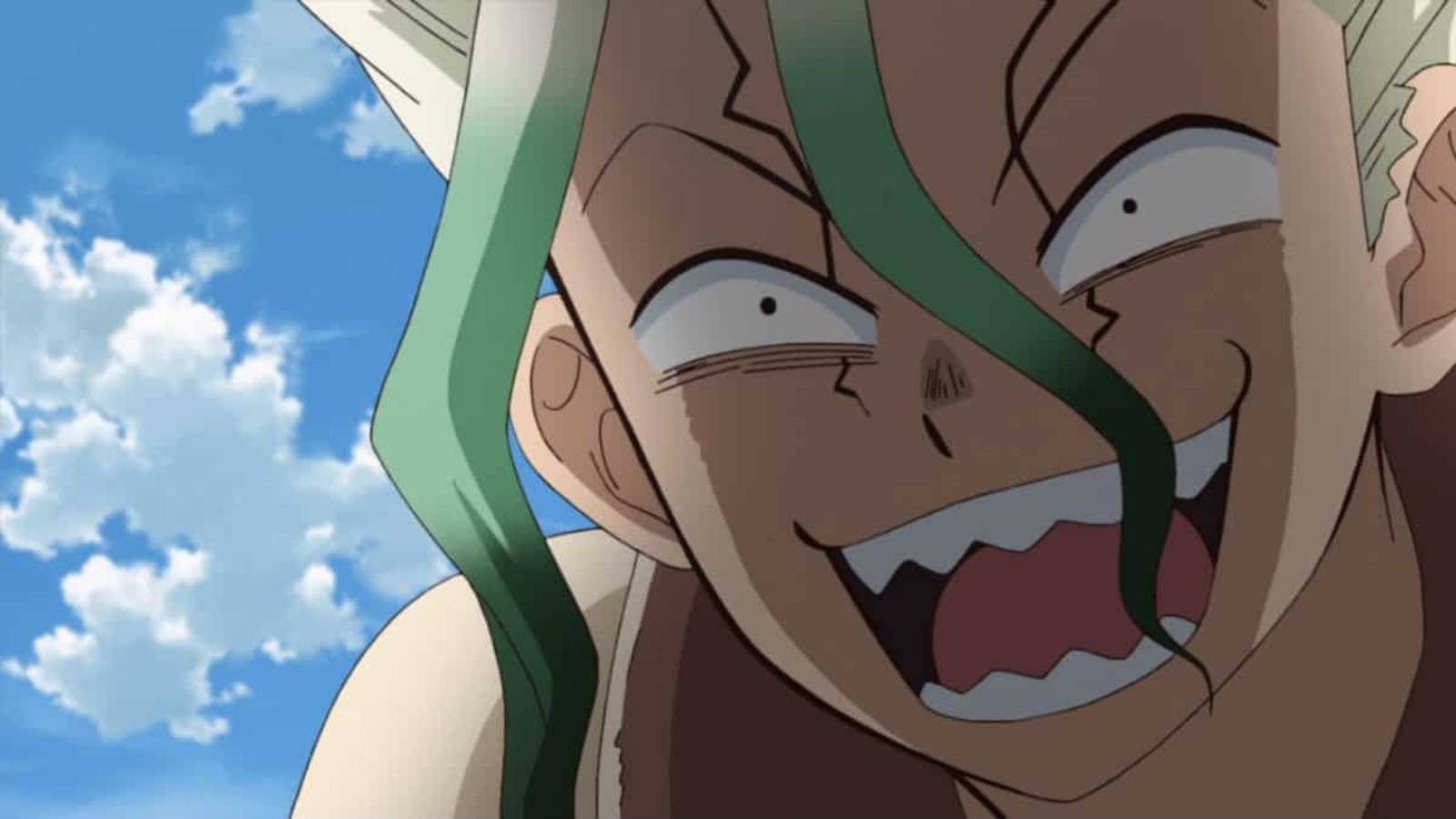 Characters
Over the course of the previous 2 seasons, there are characters we have grown familiar to. Even Ryusui who was just introduced quickly became an important part of the team. The 2nd half of the season cleverly takes out most of these characters from the equation. This allows the series to have more attention towards the new characters and give us more character development for Suika, Kohaku, and Ginro. The antagonist for this arc is instantly memorable too because of how punchable they look.
Animations and Soundtracks
Dr. Stone has always had amazing animations. Dr. Stone Season 3 is no exception to that. Almost every scene is screenshot worthy in some capacity. I love the art style as always. And I love how distinct the people of Treasure Island look from the people of Ishigami village. The opening and ending themes are bangers once again.
Conclusion
Here are my final scores for Dr. Stone Season 3
Plot – 8/10
Characters – 7/10
Animations – 9/10
Soundtracks – 8/10
Enjoyment – 9/10
Treasure Island arc – 10/10
Overall – 9/10
This season feels like the beginning of Stone War all over again. I really love the pacing of the Treasure Island arc and I hope it continues into the next season. Let me know what you guys think in the comments. I will take my leave here. See ya!
Also, please check out this week's anime recommendation. If you're into sci-fi, you will love it!