Natsume Yuujinchou, Manga Recommendation!
Key takeaways from Manga Recommendation – Natsume Yuujinchou

Natsume Yuujinchou, written by Midorikawa Yuki, is a heartfelt manga that has been ongoing for 20 years with 29 volumes and a successful anime adaptation of six seasons.
The plot revolves around Natsume, who returns names to Youkai, bound by his grandmother's book, while trying to live a normal life and make human friends, gradually uncovering deeper layers of the story.
With a well-developed plot, engaging characters, and a unique concept, Natsume Yuujinchou is a must-read for manga enthusiasts, offering a blend of supernatural and slice-of-life elements.
Another series I talked about when I was going over all the news from this week. And then I realized I never put up this manga on the recommendation. So here I am with a full article dedicated to Natsume Yuujinchou manga.
As I mentioned in my previous article, this is a manga I really do relate to. So it is quite close to my heart. And I may be biased because of that. But this is not a review, so that should not matter.
Welcome back to another edition of our manga recommendation series. This week we are talking about Natsume Yuujinchou! Let's get started.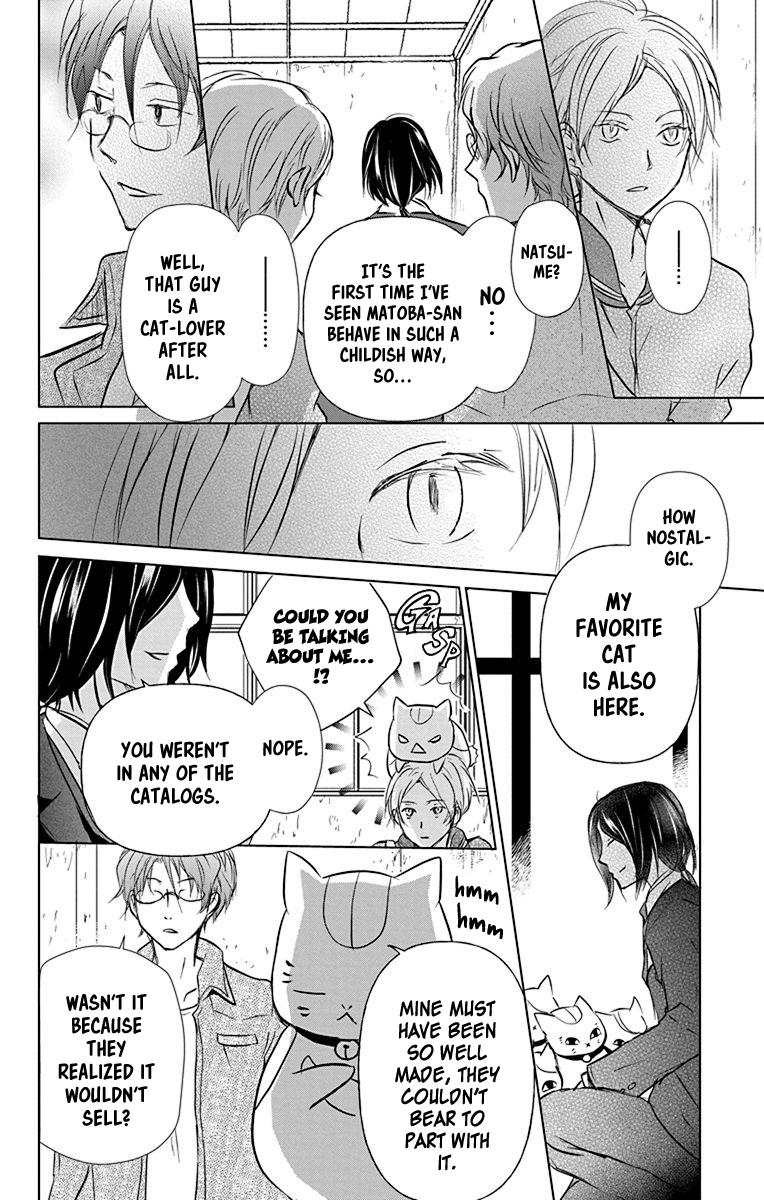 Introduction
Natsume Yuujinchou is written and illustrated by Midorikawa Yuki. It has been serialized in LaLa Magazine since June 2003, and it is still ongoing. Yes, this manga has been ongoing for 20 years now, lol. Last I checked, it has 29 volumes and 115-116 something chapters. It has six seasons of the anime adaptation, too; 7th season was recently announced, of course. You can watch that as well.
Plot
The manga follows the titular Natsume. A boy finds a book left to him by his deceased grandmother, Reiko. The book contains the names of a bunch of Youkai. But Reiko never used the book to call the names of the Youkai, which has left them bound to the book. So Natsume decides to give back the names to all Youkai eventually while trying to live a normal life and make human friends.
The plot starts off simple, meet a youkai, give them their name back, and witness Reiko's memory with that Youkai. But later on, certain Youkai exorcists get involved which adds a layer of depth to the plot as they have different clans and stuff. And certain Youkais are hostile too. Honestly, the way the plot progression and introduction of the new cast are tied together really makes it work.
Characters
As I just alluded to, the way the characters are intertwined with the plot, really makes this manga work. There are some memorable recurring and side characters, the manga is long so it takes full advantage of its length by giving us the PoV of different characters which makes us understand their perspective on things and eases up character development. Natsume of course, gets a lot of character development over time as he experiences Reiko's memories and makes new friends.
Art
The art is pretty good. I think the art style is pretty standard for shoujo manga but the Youkais have a more traditional Japanese feeling design. And that meshes well with the normal art style for some reason. So yeah, no complaints here.

Why should you read Natsume Yuujinchou?
Quick pointers on why you should check out this manga:
Good plot
Great characters
A unique concept for an SOL
Conclusion
That is all for now. Let me know what you guys think in the comments. Natsume Yuujinchou is awesome and more people should definitely jump on it. With that said, I will take my leave here. See ya!
And yes, check out everything we know about Natsume Yuujinchou Season 7 here.