My Stepmom's Daughter, Anime Recommendation!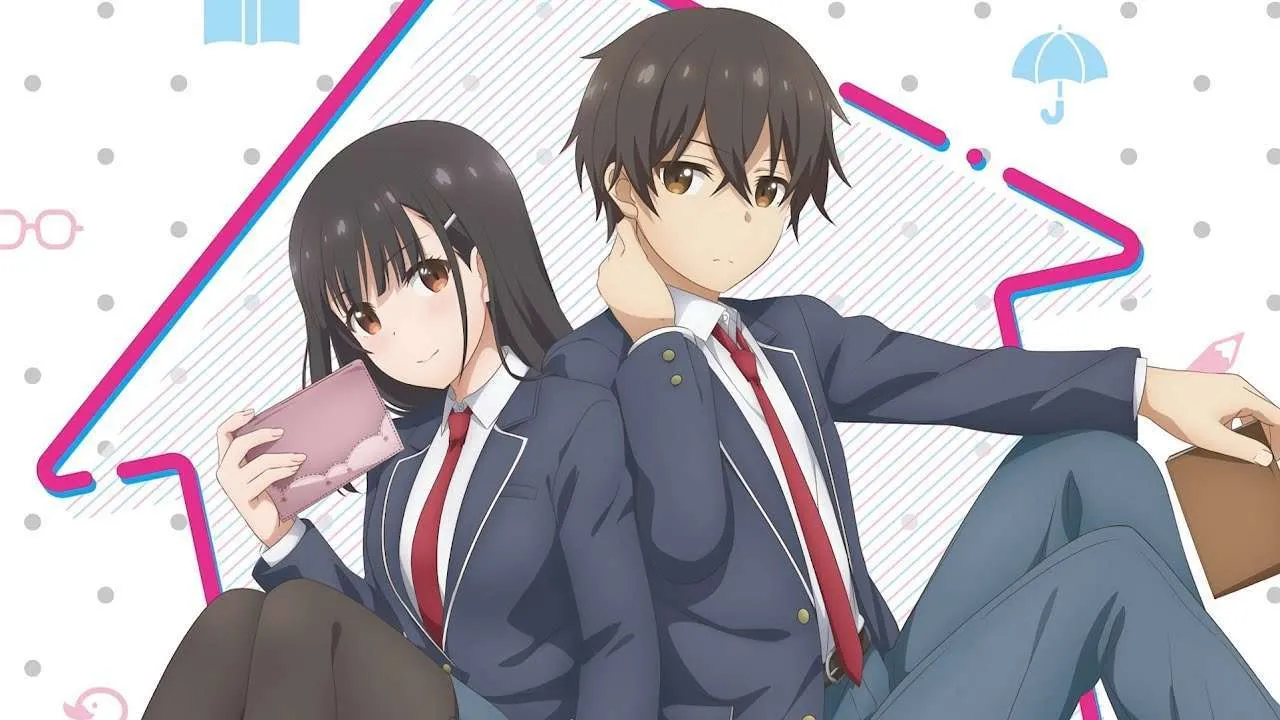 Oh boy, this is going to be weird. Very weird. I… I am already feeling the awkwardness of trying to explain this anime to someone. But guys, trust me here; it is way less awkward than it sounds on the surface. I promise. I know a title like My Stepmom's Daughter is my Ex would really creep some people out but it is an anime genuinely worth watching.
So welcome back to another edition of our anime recommendation series. This week, we are talking about My Stepmom's Daughter is my Ex. Now I am sure most of you have already heard about this anime already. I know it sounds weird but trust me, this anime is the good kind of weird. It is a thoroughly entertaining show that you can put your brain aside and enjoy. So let's talk about it today.

Introduction
My Stepmom's Daughter is based on the LN of the same name by Kamishiro Kyousuke and TakayaKi. The anime itself aired last season i.e. summer of 2022 and it has 12 episodes. It is made by Project No. 9 studios. And of course, it is a sort of rom-com anime with a good plot. Also, shout out to Ani One Asia, you can watch this anime for free over on their YT channel.
Plot
I mean the name of the anime pretty much tells you the basics of the plot. My Stepmom's Daughter is my Ex, as the name suggests a former couple become step-siblings after their parents decide to re-marry. The story follows Yume and Mizuto as they try to work out this extremely awkward relationship of theirs even though they still love each other.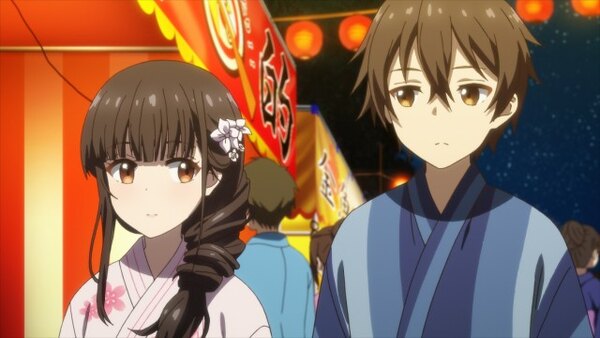 While interesting, the plot isn't even the best part of My Stepmom's Daughter. The plot is definitely well-paced and it does a great job of keeping you on the edge and wanting for more. The best thing about it though is that there is no negative note like Domestic na Kannojo. So you can actually enjoy the anime instead of feeling frustrated after watching it.
Characters
Now, this is the real backbone of the anime. Yume and Mizuto are really well-written. I love the fact that the anime actually shows how they were back when they were dating and how they've changed now. And how subtle aspects of their personalities still remain hidden beneath the hard mask they put on. Their interactions are what make this anime good and I am all for it. It is always fun to see these at each other's throats.

Animations and Soundtracks
The animations and art style are pretty good. The art style, in particular, strikes my fancy so I really like it. The animations aren't anything crazy but they work so it's fine. As for the soundtrack, the opening theme is really cool. I love the song, I love how it's directed and I love the animations for it. The BGM stuff is pretty average with some decent pieces and the ending theme is really good too.
Why should you watch My Stepmom's Daughter?
Quick pointers on why you should check out this anime:
Great plot
Awesome characters
Really well-paced
Good art style
Awesome opening theme

Conclusion
Well, that is it for now. My Stepmom's Daughter is frankly way better than it has any right to be. I really love the whole vibe it sets up and it makes for an enjoyable experience. With that said though, I will take my leave here. Have to work on some more stuff. See ya!!