I'm the Villainess: Mid-Season Review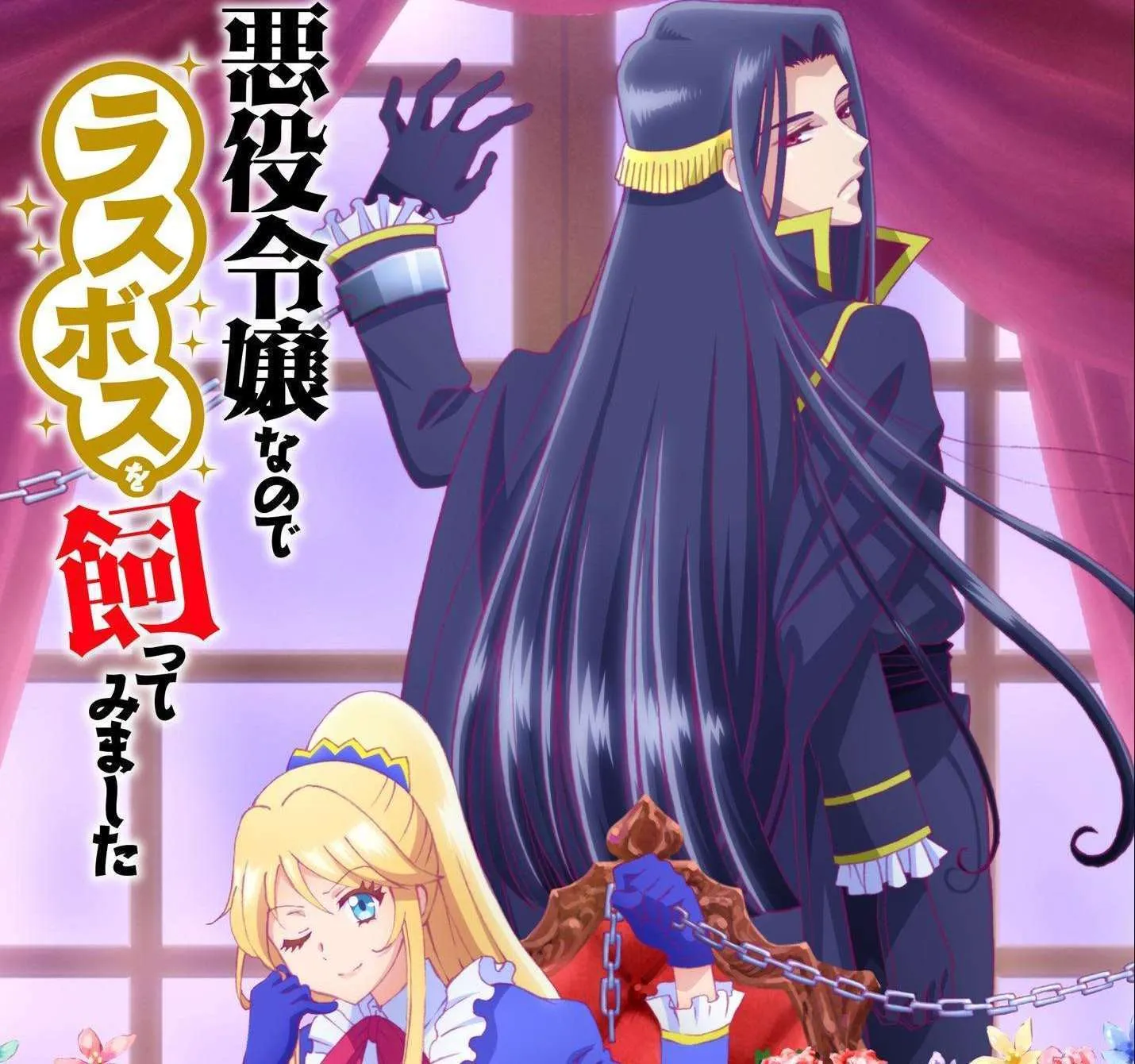 I planned on talking about this anime a little earlier than this but, as you may imagine this season is quite busy. So I never really got the chance to do it. This was originally supposed to be a "first impressions" article but since episode 5 dropped today, I'm changing this to a mid-season review. So let's talk about I'm the Villainess, so I'm Taming the Final Boss today!
First off let me be clear, this anime doesn't hold a candle to any of the other big names in this season. With that said, is this worth watching? Yes, it is. Why? well, that's what I'll try to answer today. So welcome to another one of my mid-season reviews. Today we are talking about I'm the Villainess!

What do I think about the anime so far?
Well, it is a fun anime. It has a very similar premise to Hamefura but instead of accidentally creating a harem/reverse harem, the protagonist is set on one guy. And no, none of it is accidental or because the protagonist is thick-skulled. So right off the bat, I'm the Villainess has quite an interesting and funny setting. In my opinion, it is basically like a direct upgrade over Hamefura.
So is I'm the Villainess a simple comedy or does it have some substance? You'd be surprised, but there is a lot of politics going on in this show. Aileen is pretty well aware of her position as noble and the game's story. So she does everything in her power not to end up like the game and she figures out smart ways to go about it. Yes, her action of contacting the demon king was firstly out of spite but she actually starts liking him over time.
As far as world-building is concerned, we don't really get a lot of that. We only know that there is the human kingdom and then there is the demon king's forest. Humans and demons have this kind of flimsy non-aggression pact between them. So yeah, things are pretty tense between them but Aileen tries her best to prevent the pact from being broken.
All in all, I'm the Villainess is like a combo between World of Otome Games and Hamefura. It is not as good as World of Otome Games or not as bad as Hamefura. Now, I did enjoy Hamefura quite a bit but season 2 was pretty bad and I'm the Villainess is definitely better than that.
So as things stand, I give I'm the Villainess a 6.5/7 out of 10. It has its flaws but it is quite fun to watch regardless. Plus, it is available on YouTube for free through Ani One Asia's channel. Huge shout out to them. Definitely, something you should check out
Conclusion
Well, that will be all for now. It is the festive season in my country and I spent almost all of the day outside, so I'm pretty slumped. Still, I have to work on one more article though so I'll get to it. Let me know what you guys think in the comments, and yeah I'll be off to write the next article. See ya!!